Describing a person is always a difficult task – even if that person is yourself!
When I was a child, I wanted to be a rock star. I imagined myself travelling from town to town mounted on a Harley-Davidson with a guitar against my back. Then again, I also wanted to be an astronaut, as I was fascinated with the universe. Ah, the blissful ignorance of childhood!
Of course, what we want isn't always what we get, and fate has a way of breaking your expectations in the most natural way.
I was the last of four children, and there were priorities. Also, I wasn't getting a guitar any time soon and it just so happened that I could sing (and pretty much enjoyed it), so my rock star ambitions were put on hold. When it came to career projects, astronomy was my plan A (I went from astronaut-wannabe to astronomer-wannabe because the universe terrifies me as much as it fascinates me).
Flash forward to my teens. I had started to participate in the annual school concerts, finding my voice and my identity as a singer, and I was so much into my singing that, when given the choice between a guitar and a keyboard for Christmas back in 2004… I chose a keyboard! Keep that decision in mind, because it will come to define my music up to now.
2007, Toulouse (France). I'm off to Toulouse III – Paul-Sabatier to try and pass my first year in Physics. While still working out the process of how to miserably fail my first year, I entered a choir as I was missing some "musical action" in my life. It was an interesting experience which unfortunately did not work out.
And then, finally, March 31st 2008. I decided that I wanted to pursue a musical career and compose my own music, so for that purpose I became... Iñaki.
Getting started was an amazing experience, discovering new territory and going "hey, I can write music too!", writing music by playing some chords on my keyboard, trying out new sounds... As my means were quite limited back then, I recorded an all-vocal project much in the style of Björk's 2004 album "Medúlla": "Almost Me". The album itself was completed in September of 2009 and released on MySpace.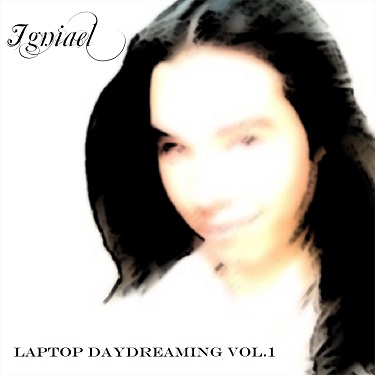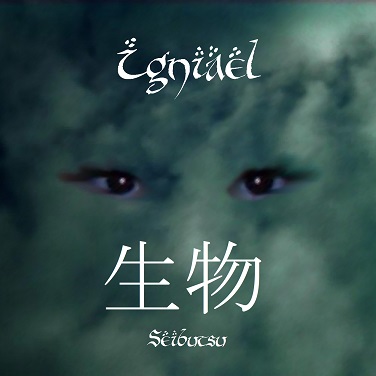 Fall of 2009. I was simply overflowing with ideas of various projects that I wanted to create. A Wiccan project, a Goth project, a religious project... "A Year and a Day", "Nocturnes", "Hibernation is Over"... Finally (and quite spontaneously too), I recorded a musical autobiography of sorts, "2 Decades, 1 Life, 0 Regrets"... later aptly renamed "Seibutsu" (Japanese for "Living Being"), which was uploaded to MySpace by late December 2009.
I tend to be quite a hyperactive person, working on many projects at the same time. I had already recorded some tracks for the unfinished Wiccan project "A Year and a Day", but I had also started a water-themed project called "Aquamarine" before I went on to try and design a religious Goth project called "Nocturnes".
But hark! January of 2010. While playing around with my new laptop, I recorded a little experimental track called "Lost in Space" which, of course, snowballed into "Mission nº666: Journey to the End of the Cosmos" about six hours later. What to do with it? Of course, create an entire album! I had already experimented with vocals in "Seibutsu", but this time I had a blast experimenting with everyday objects: keys, furniture, a microwave heater (which would make for a hilarious yet very embarrassing headline some years later, but that's another story). Said album "Laptop Daydreaming Vol.1", was released in April of 2010.
My original idea for "Laptop" was to create a space-themed project (being the failed astronomer that I am), so after "Mission", I created some tracks around the Sun and Mercury before moving on to other things. Hold that thought.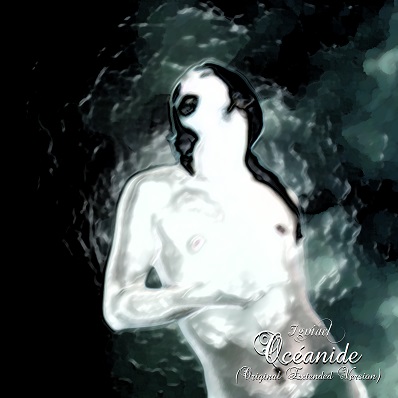 Summer of 2010. Bitter breakup. Lots of anger that needed to be vented out. What's a scorned lover to do? You guessed it, create an entire album about it! That's when I remembered that I had started a religious Goth project called "Nocturnes" which was never finished. Throw in a little bit of reading in between (Baudelaire, Victoria Francés, James Clemens) and "Nocturnes" became "Arachnida". The seeds of hatred had been sown, but more on that later.
Fall of 2010. I remembered about the water-themed "Aquamarine" project and decided to continue, although with ocean-themed covers. With visual influences such as "Lady in the Water" and after a lot of work, said project became one of my favourite albums to date: "Océanide", which was uploaded to YouTube in January 2011.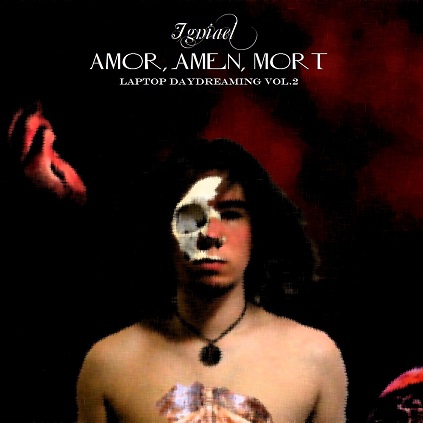 April 2011, Salford (Greater Manchester). While studying there as an Erasmus student, I recorded a little "Silent Hill"-inspired piece called "The Silent Symphony", which of course snowballed into the spooky and experimental "Amor, Amen, Mort (Laptop Daydreaming Vol.2)", released in June 2011.
While in Salford, I remembered about the space-themed tracks that I had mentioned earlier. I had made it as far as Saturn, so during the summer of 2011, I recorded the remaining planets to create what would become the "Solar System Suite", released in August 2011. At the same time, the idea of expanding "Amor, Amen, Mort" became a thing and so I did, creating "Immortal Love, Religious Death", which would be released in December 2011.
As I mentioned before (and as you have seen), I tend to work on many projects at the same time to create a very, very messy story (which is not done on purpose, I swear!), so throughout the fall of 2010 and the entire following year I worked on the tracks for "Arachnida", which featured a couple of unheard of things in my discography: instruments and beats!!! "Arachnida" would eventually be released in January 2012.
Most of 2012 went to promoting "Arachnida" through 5 story-themed singles. At the same time, I was trying to create a contemporary dance show based on "Amor, Amen, Mort" and even got to contact a couple of dancers to create a very interesting concept, sort of like a modern ballet featuring an Orpheus and Eurydice-like story. Alas, as excited as I was about it, conflicting schedules prevented it from happening. So, instead, I set on to remix most of my favourite tracks to create my first Greatest Hits, "The First Age: Remixes", featuring electronic remixes of tracks from "Almost Me" (2009) to "Solar System Suite" (2011).
Fall of 2012, Barcelona (Spain). My heart was set on creating a more pop-sounding album, and I already had a title: "Call Me Your Majesty". After a good 3 months of recordings, I wasn't satisfied at all with the results, so I had to rethink it all.
Early 2013, Cerdanyola del Vallès (Spain). After recording some new, more ambient-sounding tracks, "Call Me Your Majesty" is finished, but alas, for the first time in my career, I had absolutely no clue what to do about the visuals. Eventually, I remembered that I had written a fairy tale a couple of years earlier about Light Beings and Dark Beings, so I decided to use that... and then, my career went haywire.
After a couple of singles, I returned to Andorra and eventually managed to start promoting my music in my home country with "Hippie-Happy". My music started to be played in the national radio station. I was so happy! Interviews, performances, so much attention...! Ambitious me tried to push it through and take it to the next level by releasing a song in Catalan, which is my country's official language. Suddenly, open doors were slammed in my face, but that's an ugly story I'd rather save for another occasion. I also performed a live concert for the first time.
Also, by that time I had become Iñaki Barrocal. They just had to include the family name.
While still in Cerdanyola, I had recorded a little experimental something called "Phantom Symphony Nº14" as well as a certain "Daydream Nº57 – Jupiter & Io", so I had these snowball into another album, "Laptop Daydreaming Vol.3", which was released in August 2014.
Also, I shaved my head at that moment. My first "Britney Spears moment", as I call it.
Yup, depression was already rearing its ugly head!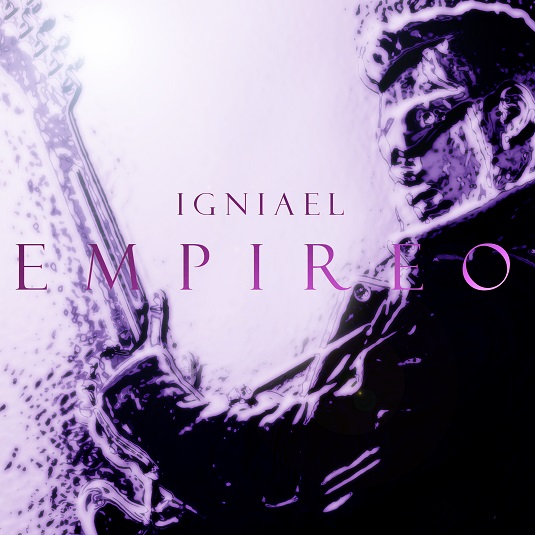 Being a stubborn Taurus, I charged again with a new album, a rather sexual follow-up to 2013's "Call Me Your Majesty" that I had dubbed "Empireo". I did one interview and promotion quickly turned into just playing my songs in the very last couple minutes of music-themed radio shows. Its fifth single, "Crucify Me", got directly snubbed by the national radio station.
Fall of 2015. After signing a deal with Oklahoma-based WEATNU Records, I decided to change my stage name (that damn "ñ" letter...) and become Akiba Jonze. And what about my previous stuff? Screw it. Let's start from scratch.
Flash forward to August 2016. I tried to kill myself.
Why? I'd rather not say. Depression is an ugly, dangerous thing, really. Point is I decided to musically record my recovery into full health. Hold that thought.
March 2017. Wanting to go beyond my usual formula and maybe wanting to fulfil my childhood dream, I recorded a brief little project called "Nº6 (Roku)". I had started to learn the guitar back in 2013, but impatient and undisciplined little me constantly slacked in the scales department, so rhythm guitar it was. The point is that I wanted to feature my (limited) guitar skills instead of my (less limited) vocals, for a change, so that's exactly what I did. Expect more of that in the future, because boy did I like it!
By then, I had once again become Iñaki Barrocal (while, at the same time, maintaining Akiba Jonze as a separate project). But heck, I've always been Iñaki, sans the family name, so I had to find a new moniker to use, just one word. And, finally, I found it: I became Igniael.
(I'll spare you the exhausting details of having to modify each and every one of my covers to feature the new, less confusing name. You're very welcome.)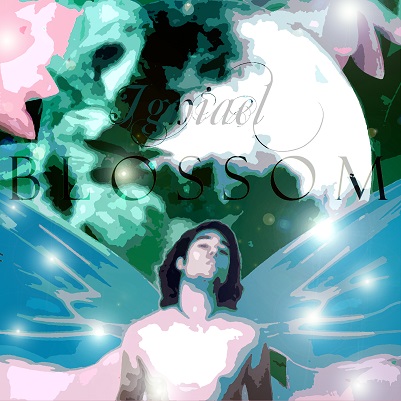 August 2017. After a year of work, I finally completed my recovery album, "Blossom", and it finally happened. It was reviewed within days of its release without me even asking. Needless to say, I was beyond happy.
And now? God knows, the way that I work...
I am happy with what I have accomplished. I no longer intend to get known better. I feel happy and proud to have done exactly what I set out to do, even if it wasn't in the shape that I had planned! So I humbly hope that, you too, will find pleasure in the simple tunes that I offer.